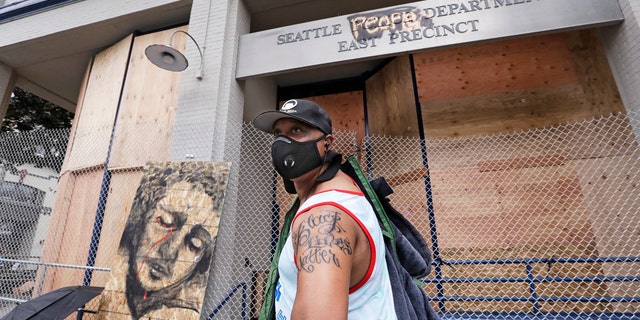 The death of George Floyd has led Minneapolis City Council to debate disbanding of police – leaving safety to a 'new un-known platform.'  This week, City Council members spoke at a protest at Powderhorn Park, a neighborhood in Minneapolis. During the conversation, some supporters said 'we recognize that we don't have all of the answers about what a police-free future looks like, but our community does. We're committing to engaging with every willing community member in the City of Minneapolis over the next year to identify what safety looks like for you."
Nationally, other cities – such as Seattle and Nashville – have been debating ways to minimize or eliminate police – with the initial sign that an Eastern portion of Seattle is now 'shut down' to Police, with a 'Seattle People Department' listed in the East Precinct Police Department.                                Seattle Shuts Down Police Precinct Due to  Protests
"While police aren't perfect, there are plenty of situations where they have been commendable," noted Safe America CEO Len Pagano. "'How can we maintain safety without police?' is a question we need to comprehend – and realize is not achievable."
Pagano noted that the Safe America Foundation supports re-evaluation of standard operating procedures to eliminate 'bad judgements' that may have impacted minority suspects. But, he countered that racism is not a universal problem with police.
"Thousands of African American are police and police chiefs and are very good at their involvement in public safety and leadership," he noted. "And when you think of safety, there are serious crimes that impact all communities – and that require talented police to resolve them. To abolish police is extreme and will cause repercussions that can increase crime and community chaos. That won't be safe and will lead to more mortality, also – that will affect both Blacks, whites, Hispanics and Asian-Americans."
Pagano noted that Safe America is inviting communities to be part of a dialogue to help address community safety during the Fall Forum this Nov. 7. A conversation will also be held this coming Thursday, June 18, during a Zoom Strategic Planning Task Force call. To sign up, contact Joe Caprara at (770)-384-7937.