These veterans enjoyed a Braves game last spring as part of Safe America's "Welcome Home, Heroes!" program. This May 28, another group will enjoy the Braves-Mets mid-day game on May 28 thanks to MillerCoors, Nova Copy and United Distributors partnership with Safe America.
Miller and Coors Beer has announced plans to partner with the Safe America Foundation gain this year, planning an event on Monday, May 28 at the Atlanta Braves – New York Mets' Memorial Day game.
The Monday ball game – which will kick off at 1:30 pm – will salute veterans for their commitment and showcase Safe America's corporate and NGO partners who have committed to helping improve veterans' futures here at home.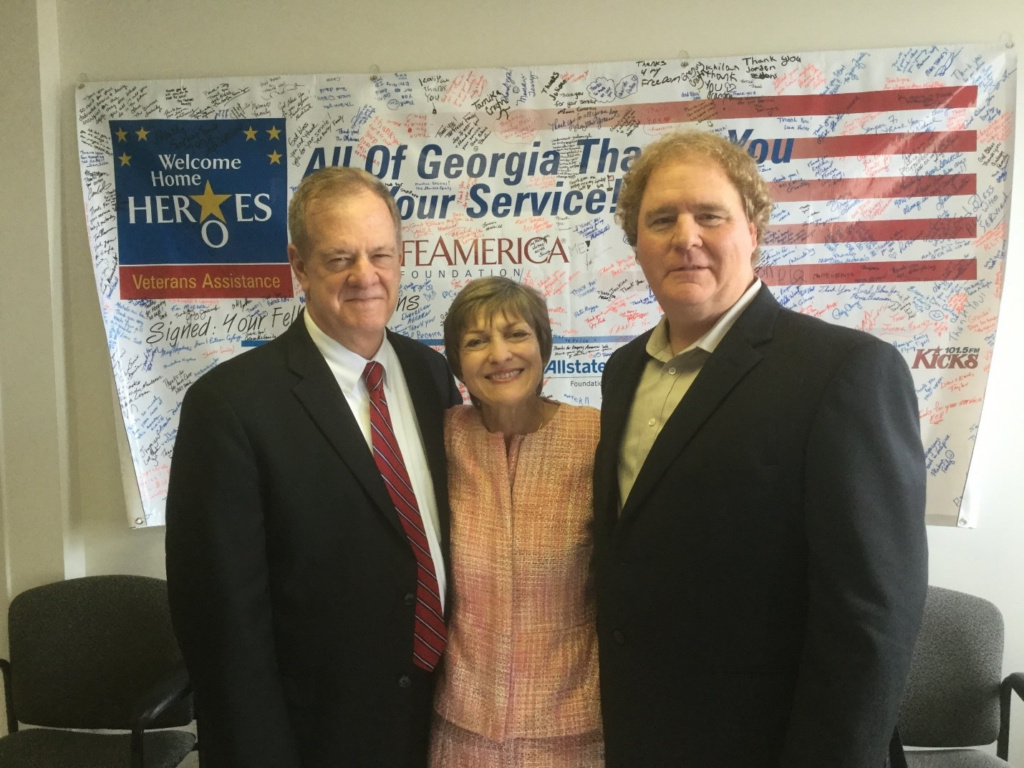 Safe America leaders Len & Mary Lou Pagano shared thanks with Ted Kolwicz, who has supported the "Home Front" program for nearly 3 years, providing a percentage of his profits each month to help support the ongoing work for veterans.
Among those already committed to participate are: United Distributors; Primerica Financial Services; WellStar and Atlanta Medical Center; Allstate; Nova Copy; Atlantic Capital Bank and the Disabled American Vets.
Safe America is also extending invitations to: the Veterans Administration (VA), American Red Cross, Goodwill Industries and a number of other firms such as Wal-Mart, The Home Depot, Southwest Airlines, Holiday Inn, Coca-Cola and United Community Bank.
---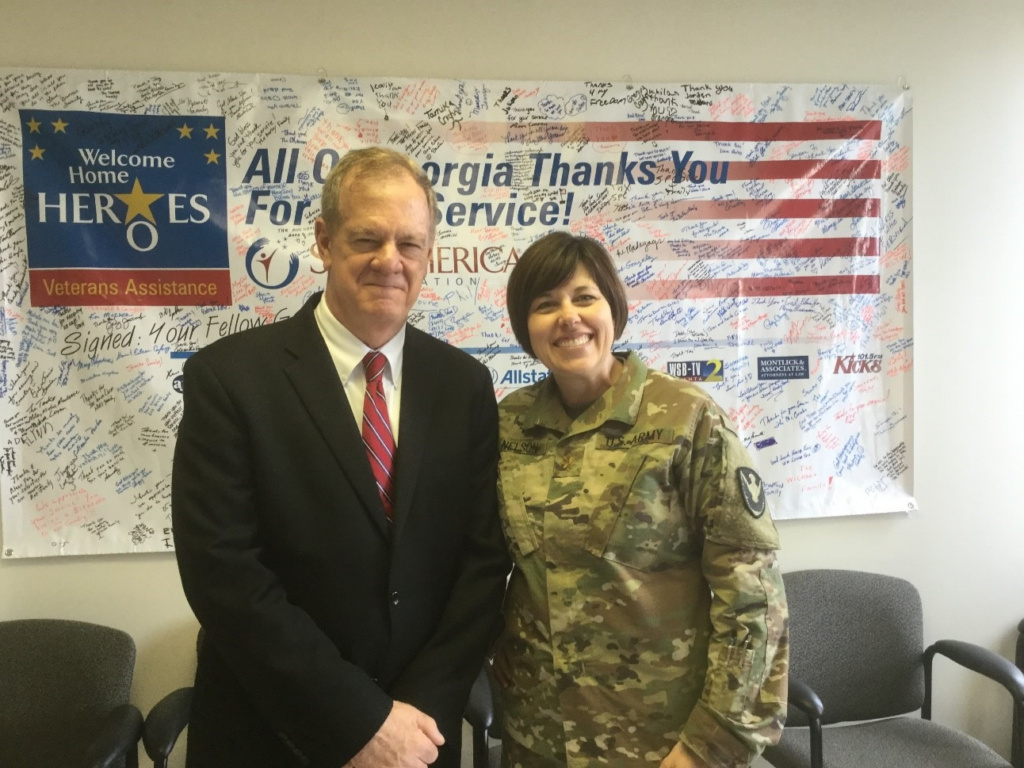 Caption Leslie Nelson, Chaplain for the Georgia National Guard has offered her support to Safe America's "Home Front" Operations!
"We're looking to give a special salute to female veterans this year – noting the sacrifices they have made both overseas and here at home," noted Ted Kolwicz, Program Chairman. "We're pleased that our VETV online channel will be taping and premiering this summer more interviews noting how PTSD is still a severe concern and what steps can be taken to both recognize it and deal with it."
General Russell Honore', Chairman of the BE Safe America disaster resiliency program, has also been invited to lead the Memorial Day 'platoon' that may top 50-75 people. Individuals who donate $100 for 'WE Care' kits (or who help assemble supplies for that many) will be invited to come foir free to the Braves-Mets Game.
Chicago and New Hampshire Board Members  Jim Parejko and Jim Spotts will coordinate the distribution this year which will be in both the Midwest and South. Those interested in helping can contact Ted Waldbart at (770)-241-8806.